Phone charging solution for all venues
Truth be told, Brick powerbank stations can be placed anywhere.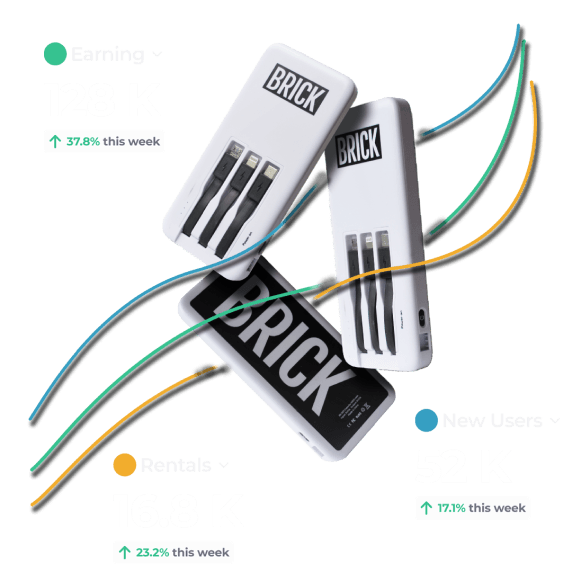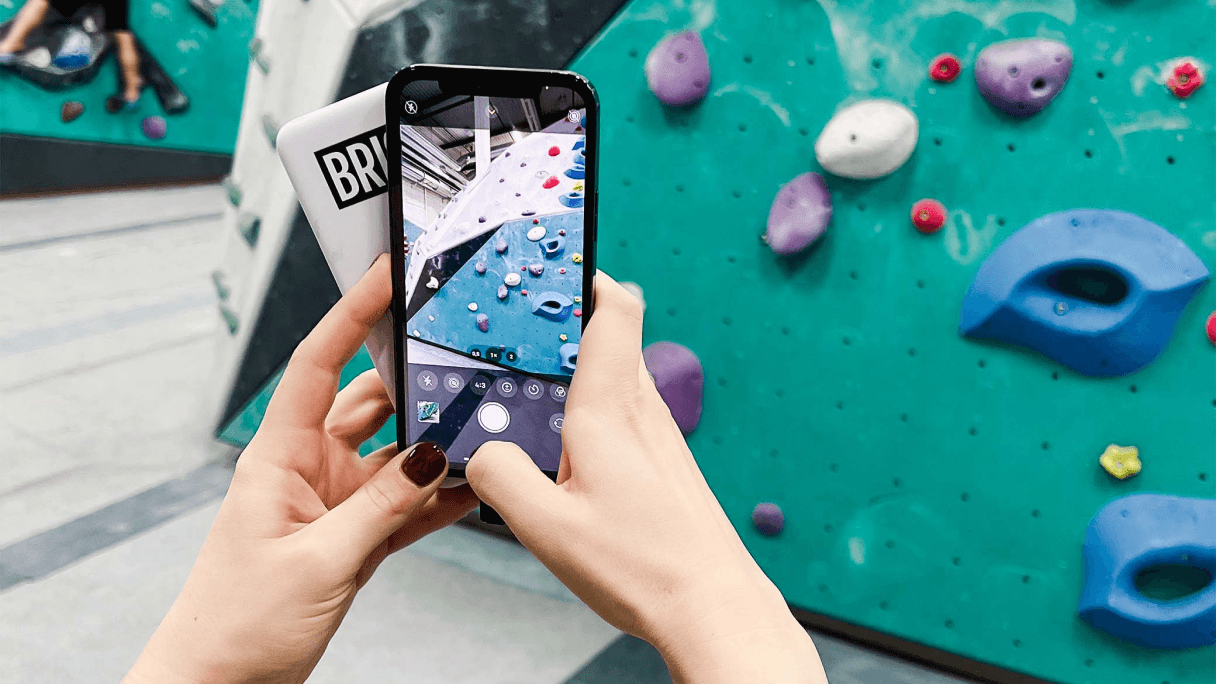 Join the world of Brick
A powerbank station is a versatile and practical solution that can benefit any venue. Whether it's a gym, co-working space, or an outdoor festival - people rely heavily on their electronic devices and need some extra power at times. With a powerbank station on site; people have access to a convenient charging solution, eliminating the need to be confined to a power outlet. It's the ultimate charging superhero for any venue!
Device adaptability
Our 3-in-1 powerbanks come with chargers available for Android, iPhone and Type-C. They can be used by anyone, no one has to worry about running out of battery!
Station versatility
Our stations can be set up anywhere, from outdoor events to indoor spaces, as long as they have access to a power source. Our range of stations comes in various sizes, making them an all-round charging solution that can fit in anywhere.
Charging convenience
Brick powerbank stations offer the perfect combination of convenience and connectivity. Allow to recharge devices anywhere, anytime, and in any situation.
Some of our venues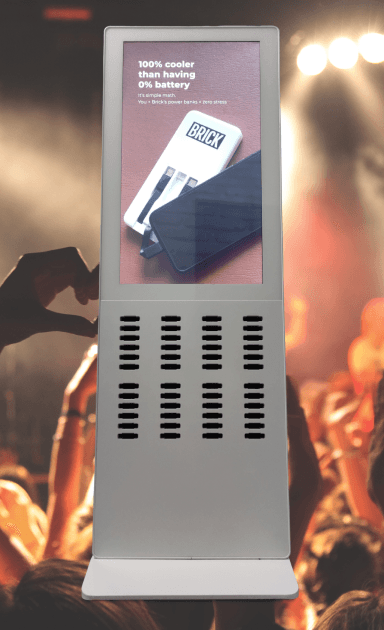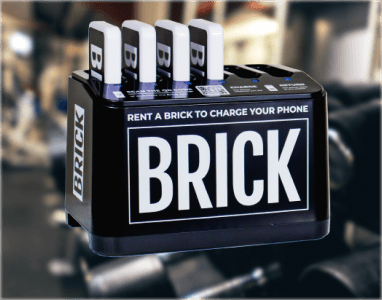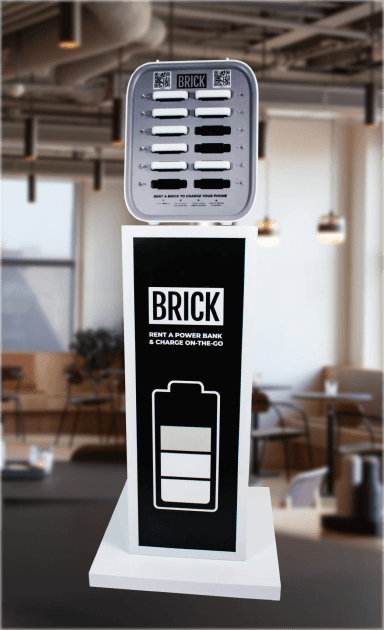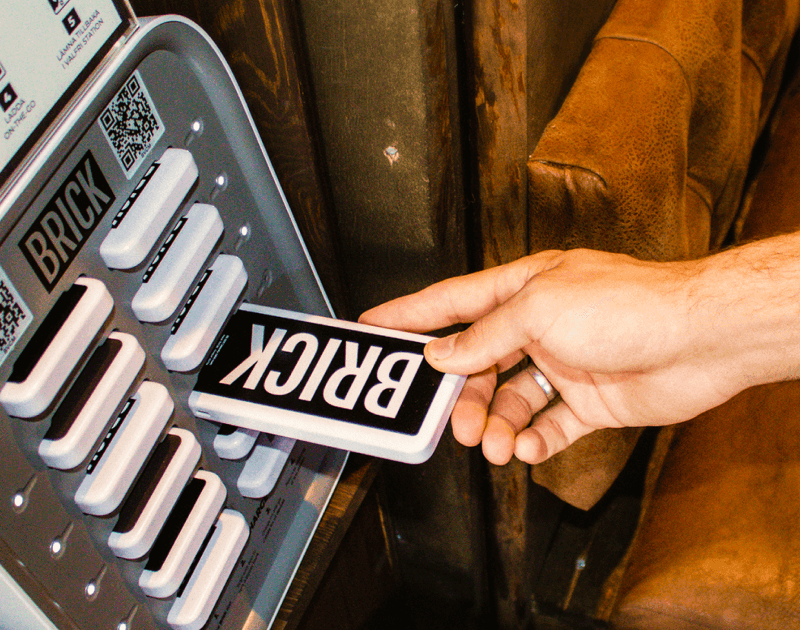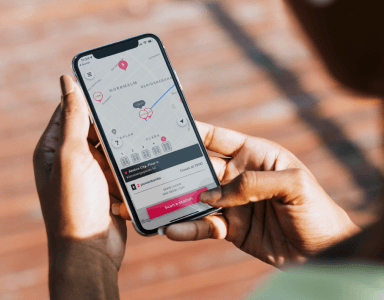 How to get started
Sparked your interest to get a Brick powerbank station? Awesome! Having a Brick station is completely free of charge, we handle all customer support, installation and maintenance when needed. Let's make it happen!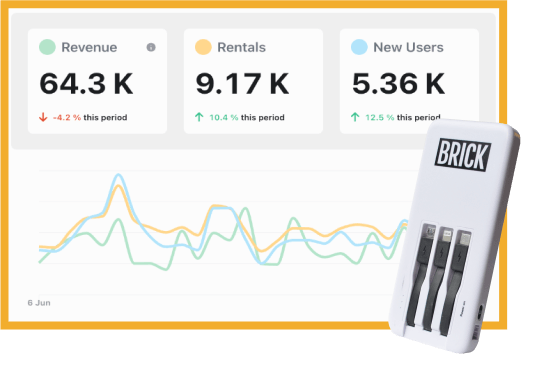 FAQs
What stations would you recommend?

It depends on the size and foot traffic of your venue! Our small 6-slot station is perfect for smaller venues. Its sleek and compact design is perfect for smaller bars, cafes, restaurants, and gyms.  Our medium 12-slot station is slightly larger than the small station and is perfect for front desks, larger restaurants or bars, and nightclubs. You can increase visibility by placing the station on an additional stand.  Our large 48-slot station is best suitable for venues with high foot traffic: universities, hospitals, arenas, and shopping malls. The LED screen can display any type of branded content, instructions, and videos.
Where should I place a powerbank station?

Again, it depends on your venue! But, our general formula for a successful placement is accessibility + visibility!
How does renting work?

The user can rent a powerbank by scanning the QR-code on the station by using the Brick app or webpage. A powerbank will be ejected with built-in cables for Android, iPhone, and Type-C. Once they're done charging, they can return the powerbank at any Brick powerbank station. They can charge their phone on-the-go, no need to be confined to a power outlet!
Who's responsible for customer support and maintenance?

We are! You don't have to worry about anything. Users can contact us through the app or webpage regarding any issue related to their powerbank rental. If you notice any irregularity regarding your powerbank station, get in touch with Brick and we'll sort the issue.
What happens after I order a station?

After placing your station order, Brick HQ will reach out to you to confirm your station order. We can launch anywhere within EU and North America, it depends on where our closest partner is!